Check out today's spotlight with paranormal author Ariel Dawn! We sat down to talk books, conventions, and what it's really like to write #spicypnrbooks.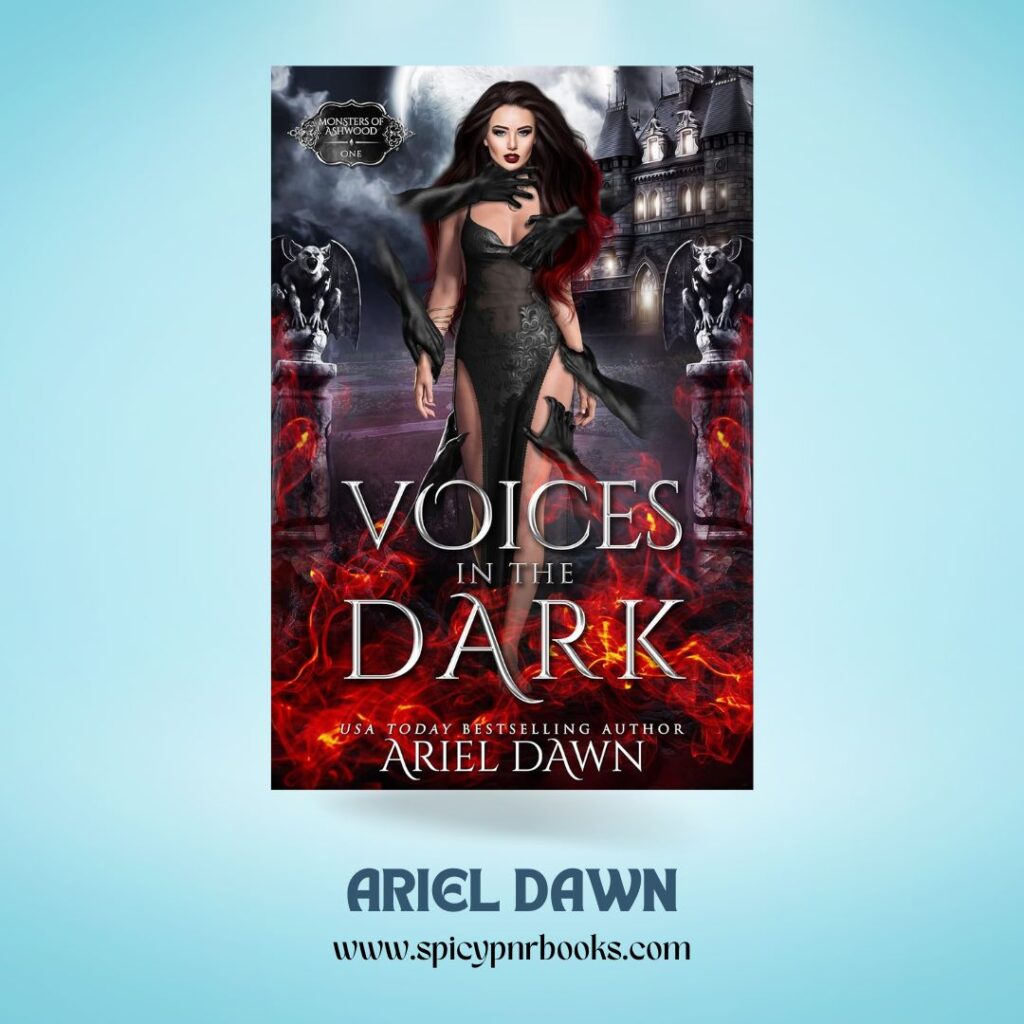 1. What type of romance do you like to write?
I love writing romance in all genres, but my favorite has to be paranormal romance and reverse
harem.
2. Do you have a favorite book that you've written?
The Ava Crowley books are very close to my heart. They are the most "me" out of my books,
where I just feel like so much of what I love is in those books, reflected in the personalities of
Ava & Cas, to all the Supernatural and Buffy references (among a myriad of other pop culture
references), and the characters in that series are just very real to me, and I STAN Ava & Cas as
the ultimate fangirl.(Is it weird to be a fan of your own book? I don't know, but I'll allow it!)
I also have a HUGE soft spot for The Shifters of Starfall Creek Series, I wrote with Quell T. Fox.
The series was my first reverse harem to write, my first foray into steam, and it was my first
completed series. And the characters just hold a special place in my heart. It was also the first
time I took a stab at writing M/M relationships, and wrote my first LGBTQIA+ character. Jade is
a badass, and I loved writing her and her arc from the first book to the end.
3. What's your favorite type of scene to write?
I love a good scene with sexual tension. The will they won't they. The build up. The chase. I love
the little details, the looks when no one's looking. The charged dialogue because you KNOW
how the character feels, and why won't they just be honest… That's PROBABLY why I love Ava
& Cas so much, there's a LOT of tension and build up there.
4. Which one of your books should readers try first?
It depends on your taste. If you like really spicy with a list of trigger warnings, my Monsters of
Ashwood Series is probably for you. If you like more of a slow-burn, enemies to lovers inspired
by Supernatural/Buffy/Twilight, you'd like Ava Xrowley, Vampire Slayer. If shifters are more your
vibe, I have a couple different shifter novels- Shifters of Starfall Creek, Scared Shiftless, and
both Hecate and Spike in the Speed Dating with the Denizens of the Underworld Series involve
shifters too.
5. When you're not busy writing, what do you like to do for fun?
I like going to conventions, reader events, comic cons, local events. I also really love just
hanging out in my house with some candles and coffee and just reading a book or binging
Bridgerton. It depends on my mood and the weather, honestly. If it's rainy or chilly, there's
nowhere better to be than in front of a fire place with a blanket reading a book.
6. Where can readers connect with you online?
I'm pretty much everywhere! Facebook, Discord, IG, TikTok. I spend most of my time on
Facebook and TikTok. You can also check me out at www.ariel-dawn.com.